Our philosophy - we will look after you!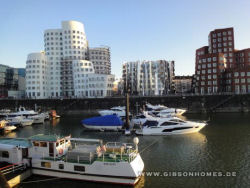 We consider it our top priority to support companies from inside and outside of Germany in finding suitable living space for their employees. Furnished or unfurnished, our main focus is letting of living space and relocation services for the English speaking client, who mostly only stays few years in Germany.
All objects offered by us are known to us and have been checked personally. Therefore we only offer you suitable objects and arrange viewing appointments with the owners if you want to see these objects. Enjoy the comfort of being picked up at your company or at some other place of your choice to view the offered objects, totally without committment on your part.